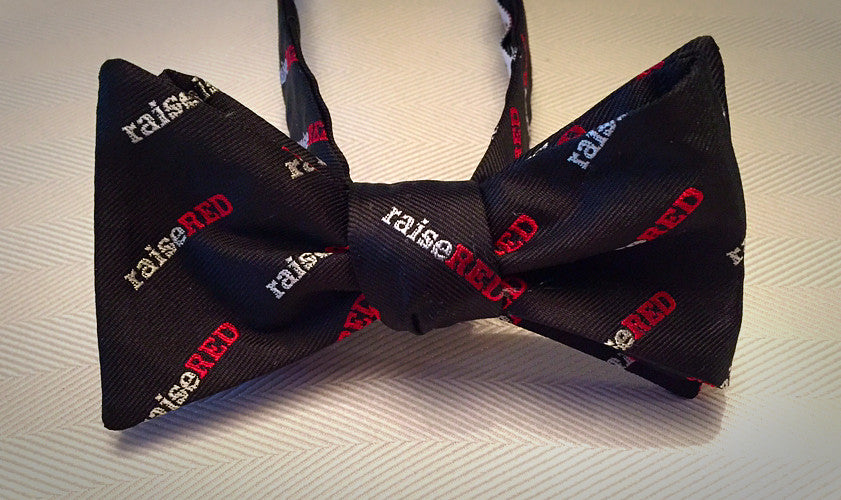 RaiseRED Bow Tie
$35.00
Woven silk bow tie designed by Beaux Tied, the next addition to our "Legacy" Collection, which aims to raise awareness and funds for noteworthy causes throughout the year.
***For each bow tie sold, Beaux Tied will donate $10 to RaiseRED for their contributions in the fight against Pediatric Cancer.
The "RaiseRED" bow tie was designed and crafted in collaboration with RaiseRED, the only student run organization to support the clinical and medical research efforts at the University of Louisville. RaiseRED focuses year-round to support the children, families and doctors fighting pediatric cancer at UofL. The year of fundraising ends in an 18-hour Dance Marathon celebration, attended by hundreds of students. Last year, 750 students raised over $150,000. This year's dance marathon will be held February 27-28th, 2015.  To find out more or to donate, please visit: http://raisered.org
Offered with RaiseRED's official logo and colors: Red, white and black.  
Handcrafted; 100% Imported Woven Silk.
Bow Tie Neck Size Adjustable: 13 3/4 -18 inches.  Bow tie is "self-tied."