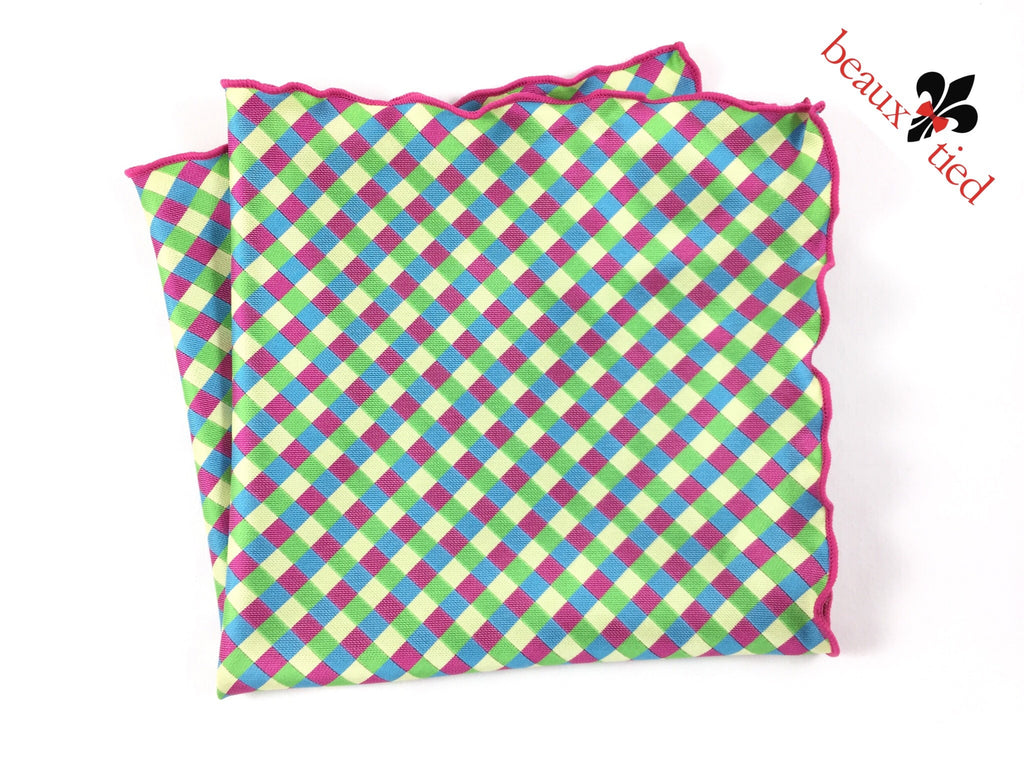 Pastel Checker 2.0 Pocket Square
$0.00
Woven silk pocket square designed by Beaux Tied.
The updated version of our ever popular pastel checker Beaux Tie now comes in a Pocket Square, as well! Updated features include smaller woven checker boxes and more profound color palette. Offered in your favorite pastels, light blue, pink, green, and yellow. 
Fabrics:
· 100% imported woven silk
Features:
· Pocket Square dimensions: 14" x 14"