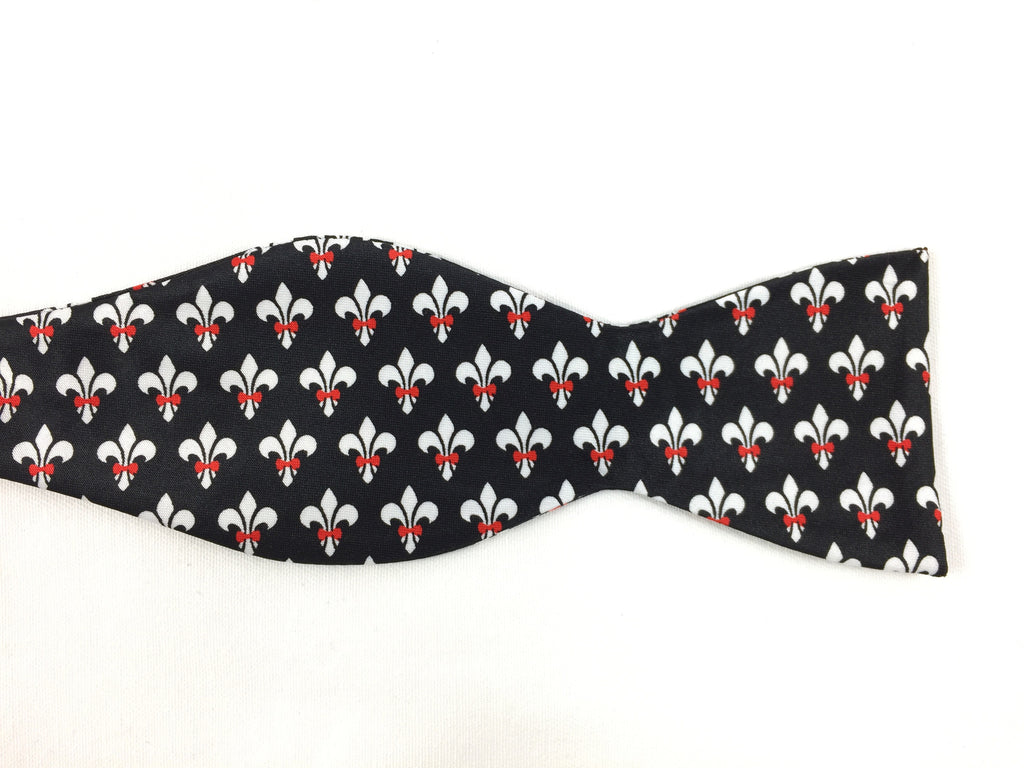 Founders Beaux Tie
$34.99
Printed silk bow tie designed by Beaux Tied.
Named after the Founders of Beaux Tied, this is our original logo used for branding. It's about time we put our this on a beaux tie to match our dapper socks.
This beaux tie comes in Black, with White and Red Beaux Tied emblems (white fleur de lis with red bow ties).
Fabrics:
· 100% imported printed silk.
Features:
· Adjustable bow tie: 14 1/2" - 18 1/2".
· Bow tie is "self-tied".