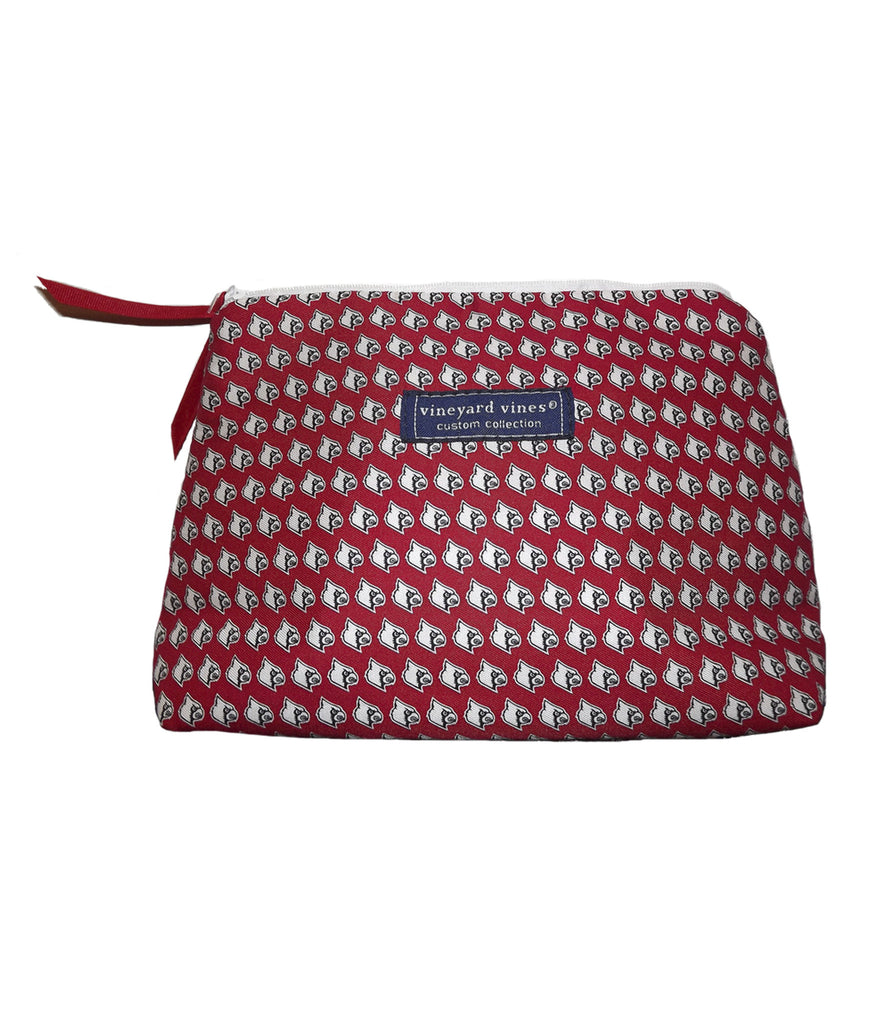 "The Louie" Makeup Bag
$36.50
This LIMITED EDITION signature makeup bag was designed by Beaux Tied, manufactured by Vineyard Vines in the U.S.A. featuring the Louisville Cardinal logo on printed red silk. This bag is very versatile! Perfect for travel to hold toiletries, makeup, accessories, small electronics, etc.  Also, this bag would work well to organize and carry school/work supplies such as pens, pencils, markers, etc.  
Fabrics:  
· 100% imported silk twill 
· Polyester/nylon lining
Features: 
· Zip-top closure 
· Signature printed silk
· Made in the U.S.A.  
Size: 
· 8 1/2" Wide at Top
· 10 1/2" Wide at Bottom
· Bottom Gusset 2 3/4"